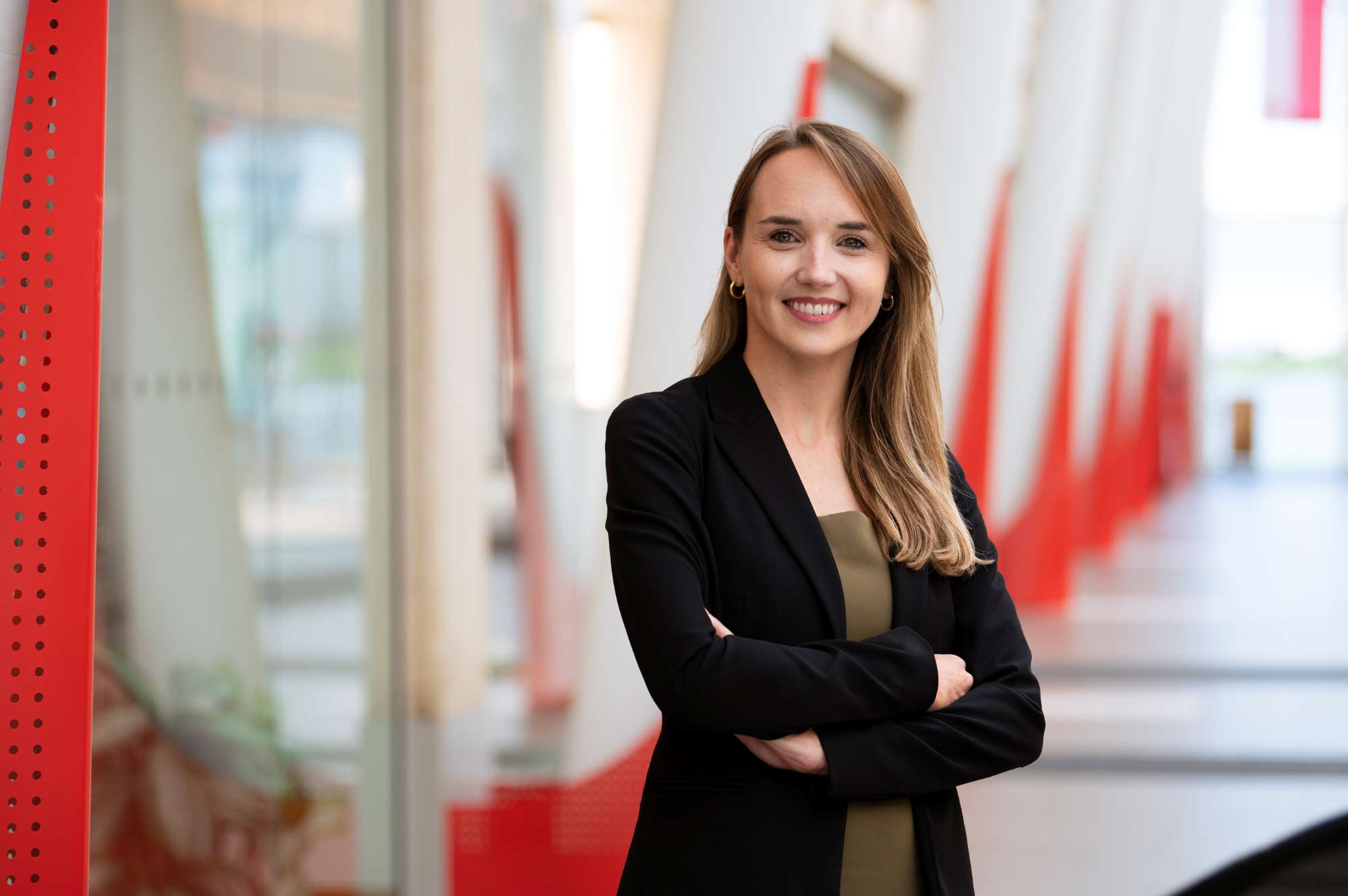 Growing up in Brazil, Kelin Algayer always knew she wanted to live abroad.
She just wasn't sure exactly where in the world to make her new home – at least until an English language study course brought her to Vancouver in 2014.
"I came to Canada for two months and it just felt like the right place. That's when I decided I would come here," Algayer says.
But turning that dream into reality would take a lot of time and hard work. Having qualified as a lawyer in Brazil, Algayer decided to extend her stay until she felt professionally and personally mature enough to start fresh in another country. By 2020, she had identified Osgoode's Professional LLM in Canadian Common Law as the perfect platform from which to rebuild her legal career in Canada. In particular, the full-time nature of the program appealed to Algayer, who intended to immerse herself fully in student life at Osgoode.
"I wanted to be thoroughly involved with school activities during the program, and having classes at least twice a week was such an essential component of the course which contributed to building an important network," she says.
The COVID-19 pandemic added an unwanted wrinkle to the Osgoode experience for Algayer, who was already psyching herself up for the challenge of learning a new system of law in her second language.
"At first it felt overwhelming as I was previously trained in a civil law jurisdiction that essentially relied on codes. At Osgoode, I had to learn new ways to research, and develop a different mindset for approaching cases," she says.
Still, after six years in associate positions with renowned Brazilian law firms, focusing on litigation, Algayer never really had any doubts about her ability to master the basics of practicing law in a new country.
But Algayer admits she felt less assured when it came to the idiosyncrasies of the legal recruitment process in Canada, and pays tribute to Osgoode's career services for helping her fill in the gaps.
"The resources available on Osgoode's 'MyCareer' portal are very informative. They properly guided me on how to navigate the process, pointing out the necessary steps I should follow, the adequate structure for a resume and cover letter, as well as the approach I should take regarding the on-campus and in-firm interviews," she says. "The webinars offered throughout the program were also an excellent way to learn more about the process and to connect with people that had already secured a position in the legal market."
And the preparation paid off as Algayer secured a summer position at Toronto's WeirFoulds LLP. The Bay Street firm has also offered Algayer a coveted articling position, leaving her one step closer to her provincial law license, after she recently completed the National Committee on Accreditation process for internationally trained lawyers.
To anyone thinking of following in her footsteps, Algayer says she hopes her story shows that restarting your legal career in Canada is not as difficult as it may look at first glance.
"There is a vast chain of support offered, not only by Osgoode itself, but also by all the alumni and students you will meet along the way," she says. "Don't be afraid of connecting with people, exploring all the resources available and pursuing your own path."
Want to learn more about the Professional LLM in Canadian Common Law? Sign up for an Information Session!