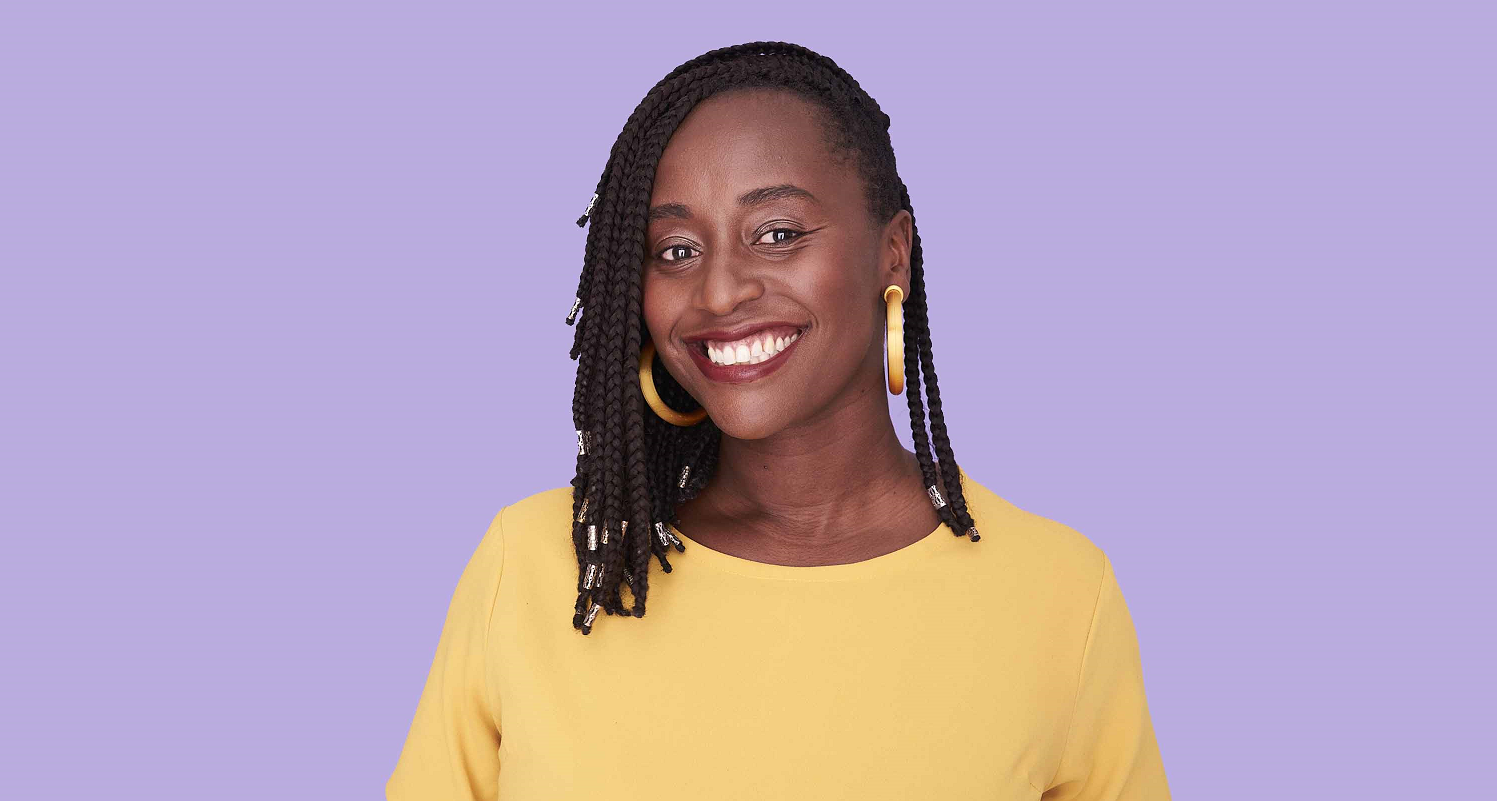 Nana Yanful may have been a latecomer to the legal profession, but she has certainly made up for lost time.
Yanful had built up a significant body of experience in the non-profit sector before changing course and heading to law school. But less than a decade out from her 2014 call to the Ontario bar, she has already ascended to the position of Legal Director at the Black Legal Action Centre – a community legal clinic with a focus on combatting anti-Black racism – collecting a string of accolades along the way.
As well as the Ontario Bar Association President's Award and Canadian legal magazine Lexpert's Rising Star Award for the country's top 40 lawyers under 40, the shelves of Yanful's office are also home to a more functional memento from another landmark on her legal journey: the program binder from OsgoodePD's Intensive Trial Advocacy Workshop (ITAW), which she completed in 2015.
"I refer back to that workbook all the time," Yanful says. "And I'm still in touch with people who were in my work groups. It was a great experience."
Possessing a keen sense of social justice from a young age, Yanful funnelled her early passion into community advocacy work, spending several years as a diversity and equity educator for an organization providing intensive training and tailored workshops at schools around the Greater Toronto Area.
While articling as a judicial law clerk at the Ontario Superior Court of Justice's Brampton location, Yanful found herself drawn to criminal law, learning by example as an observer to proceedings in one of the country's busiest courthouses.
"I fell in love with that kind of advocacy and the theatre of it. Defence lawyers are very much on the ground, in the trenches, trying to do the best for their clients, which I love," she says. "I got a really close-up look at some great advocacy, but also some terrible advocacy that showed me what I shouldn't do."
The only downside to Yanful's articling work with judges was the distance it put between herself and the counsel working on the other side of the bench. So, when she established her own criminal defence practice in 2014, Yanful sought to create her own hands-on mentorship opportunities, setting up shop at Simcoe Chambers in Toronto, which houses a number of independent firms and sole practitioners.
It was there that a criminal defence colleague suggested the award winning ITAW as an excellent way for Yanful to boost her advocacy skills in short order.
Now in its 44th year, the unique annual program brings together more than 100 advocacy skills training experts and guest speakers – all of them active members of the bench and bar – for a six-day gathering. The workshop is aimed at lawyers in their first five years of practice, and this year's edition runs from July 10-15, 2023.
The workshop made a lasting impact on Yanful, who says the program is very well named.
"It was fabulous, but it was very intense – they're not lying about that," she says. "I would highly recommend it, especially to those without the support of a big firm."
According to Yanful, the individualized constructive feedback on offer to participants proved invaluable to her own development, including one memorable contribution from a faculty member during a mock jury opening that quickly shook her out of any developing sense of complacency.
"I had this schtick that I'd developed in law school that had worked for me," Yanful explains. "The instructor jumped in immediately, and went: 'Boring!'"
"It was hard to hear at the time, but it was also a good reminder that you can always up your game and do better," she adds.
Yanful had her entire fee covered by the Judge David Stokes Memorial Fellowship, one of two bursaries available each year for attendees who can demonstrate financial need.
"I was just starting out in practice and didn't have the backing of a big firm, so there was no way I could have attended without that assistance," she says. "As a racialized woman, I know there are some barriers to getting good mentorship around some of these key skills after law school, so it's great to have a program like this where you can build confidence, and I hope there will be more opportunities for funding in the future."
Within a few years of completing the ITAW, Yanful had joined BLAC as a staff lawyer, before her promotion to legal director, a role that seemed to tie together all of her previous experience in community advocacy and the legal profession.
"It's a great mix of litigation, law reform and public advocacy, which felt like a really good fit for all my different skills," Yanful says. "It's my dream job."
---
Do you have an ITAW story to share? Reach out to us to get profiled!