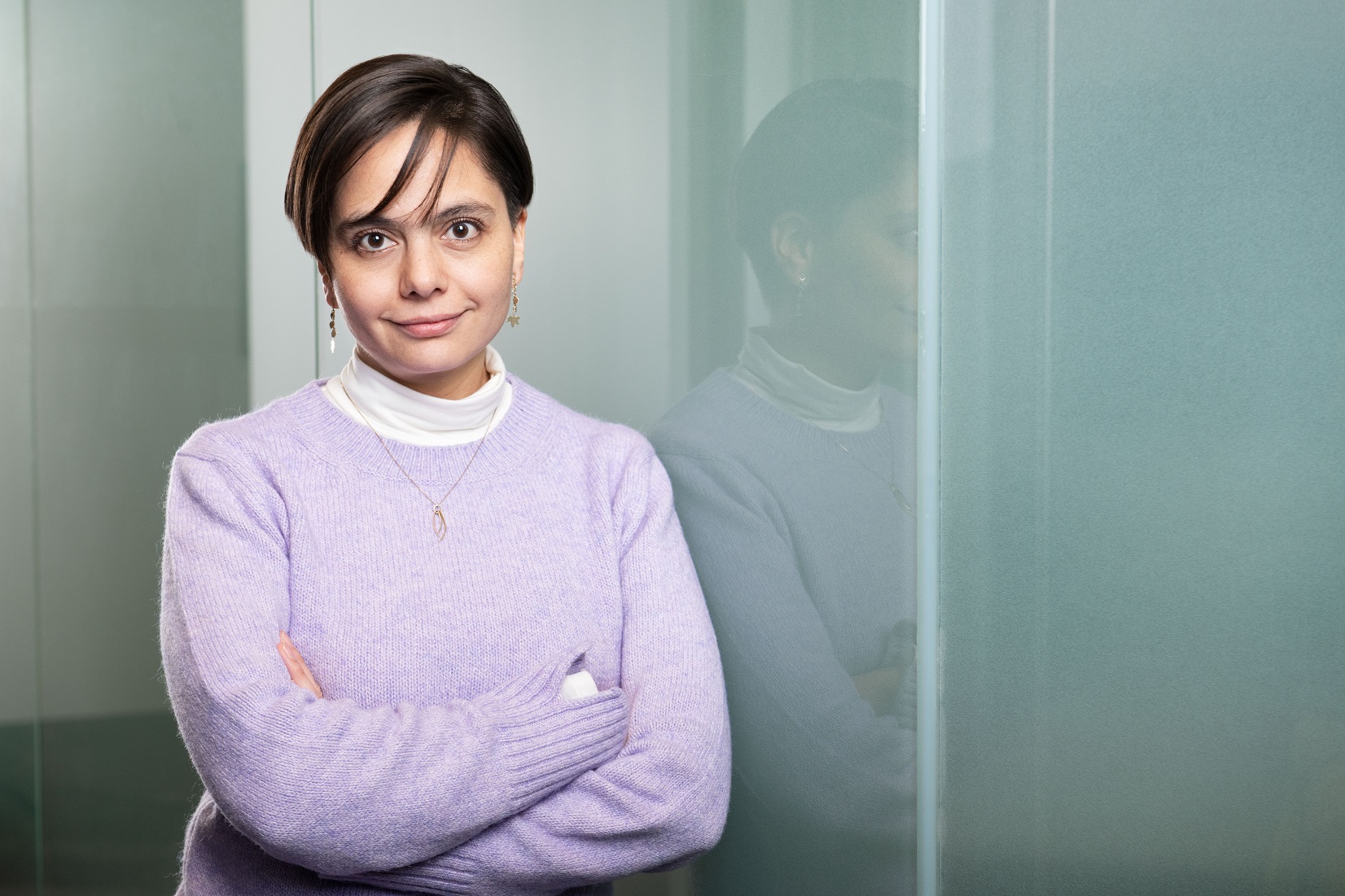 Growing up in Mexico City, Solange Márquez Espinoza's childhood home was filled with discussion of art, philosophy, and politics—and lots of talk about the law, thanks to her mother.
"My mother gave my siblings and me a love of books and history and law," says Márquez Espinoza today. Over the past 20 years, Márquez Espinoza has turned that youthful passion into an impressive career, which has landed her right at the intersection of law, politics, and business—first in Mexico and now in Canada.
"I've always been trying to connect all these ideas in my work, bringing together public and private-sector interests, business needs, and key political decision-makers," she says.
After graduating with an LLB from the National Autonomous University of Mexico in 2001, Márquez Espinoza found a "dream job" (in her words) as a parliamentary advisor in Mexico's senate. Among many other accomplishments in the years to come, she founded a think tank aimed at strengthening local democracy and improving gender equality in Mexican politics and later moved into the private sector, helping multinational corporations such as Kraft and Pfizer navigate Mexico's legal system.
In 2016, she returned to her alma mater as a lecturer and, in 2017, earned a Ph.D. in law. Her dissertation focused on constitutional law in common-law legal systems, such as Canada's—a topic that expanded her teaching. It helped her better understand the legal perspectives of her non-Mexican private-sector clients.
Then, in 2019, Márquez Espinoza's family moved to Canada. To continue her career here, she knew she would need to find a new professional niche—a way to apply her deep knowledge of Mexican law and society in her new country.
That's what she found in Osgoode's Professional LLM in General Law.
"I started just after the pandemic began," she says, "and everything had to shift online quickly. And that was unfortunate! I was enjoying my time on campus. But the online experience was fantastic, and the faculty and courses were wonderful."
She recalls especially her course on constitutional law, taught by lecturer Nicole Chrolavicius, a leading human-rights litigator. "The course revealed many things I didn't understand before," she says. "For example, how Canadians understand the judicial role on democracy, or certain rights and freedoms, which are approached very differently in a system like Mexico's. It opened my eyes and helped me understand this country much better."
Since graduating, Marquez Espinoza has found a new professional niche: In 2021, she co-founded Freymar Consulting in Toronto, which helps Canadian companies and other organizations understand Mexico's legal and policy environment.
"I'm trying to create these opportunities to make companies here in Canada understand the Mexican market," she says. "Thanks to the Osgoode experience…I can talk to them more easily, understand their legal perspectives and help them understand the Mexican system. It's something unique that I can bring to the table, and I have Osgoode to thank for the knowledge that got me there."
Want to learn more about the Professional LLM in General Law? Sign up for an Information Session!