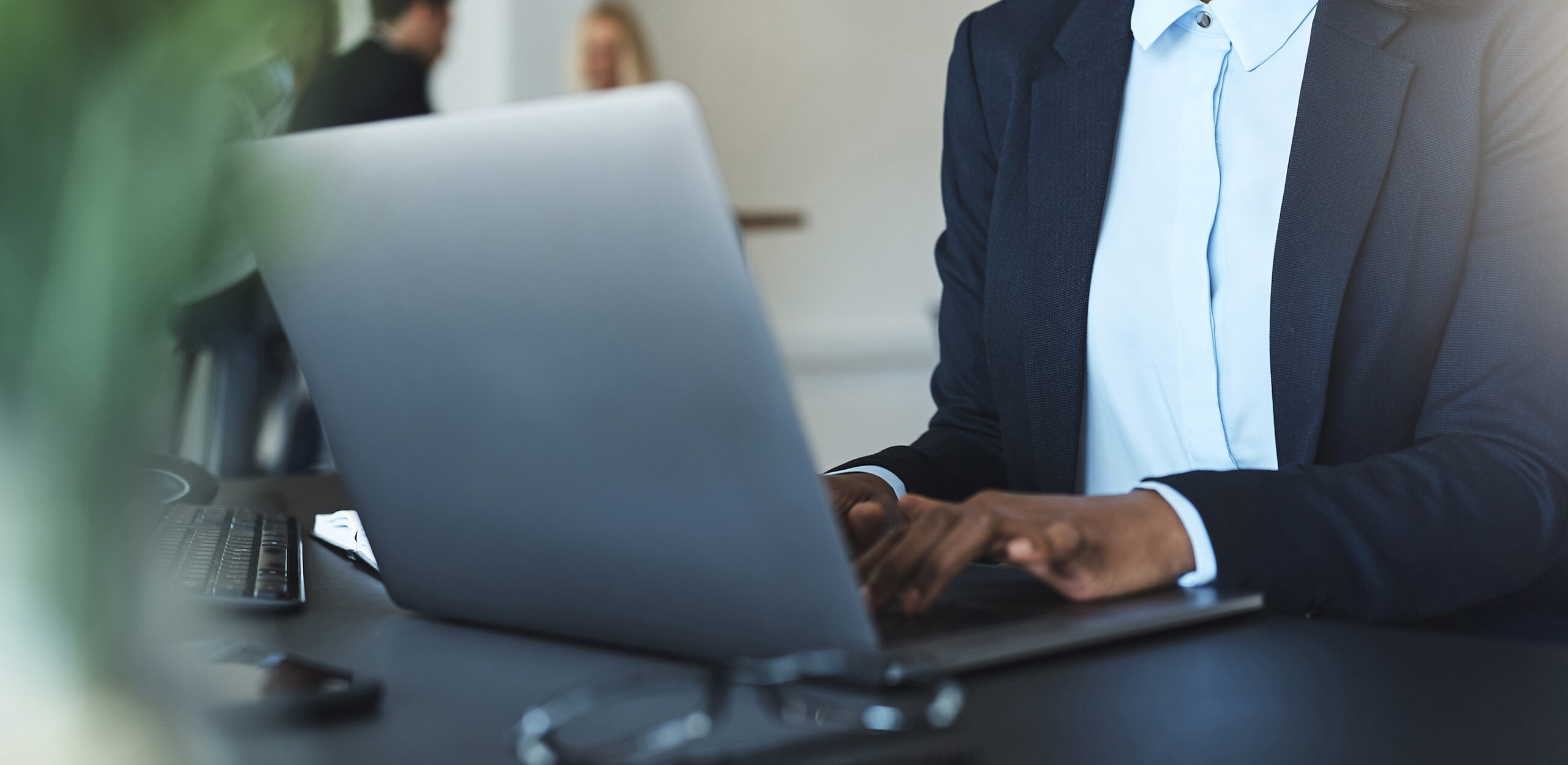 We had the pleasure of sitting down with Peace Ebbie Oti, an alumna of two LLM programs offered by Osgoode Professional Development (OsgoodePD). Peace discussed her motivation for pursuing Osgoode's Professional LLM in International Business Law and the Professional LLM in Taxation Law. She also shares the highlights of her experience in both programs, and the advice that she would give to international students interested in LLM programs in Canada.
---
Why did you choose a Professional LLM at OsgoodePD?
During my search for LLM programs in Canada, OsgoodePD stood out because it offers a diverse range of programs and has the best-bridging options for internationally trained lawyers. It was also important for me to be in the city of Toronto, which is where OsgoodePD is conveniently located.
I loved my experience in the International Business Law LLM program, which made my decision to return to OsgoodePD to study an LLM in Taxation Law an easy one. In the Taxation Law LLM program, my professors were not only diverse and very helpful but also among the best taxation law professionals and academics from around the world! Therefore, I knew that if I wanted to understand taxation law more deeply, OsgoodePD was the right place to be.
In addition to earning two LLMs at OsgoodePD, I also completed my NCA requirements. This was all made possible with the help and encouragement of my professors and the classmates whom I met along the way.
What were the highlights of your experience in both programs?
The biggest highlights of both of my LLM programs were the relationships and connections that I formed with my professors, my interactions in the classroom, and the encouragement I received from everyone around me. All these aspects made me a better student and a more experienced professional.
The professors administering OsgoodePD's LLM programs come from various backgrounds with a wide variety of experiences. In this respect, I felt very fortunate to have the opportunity to learn from them.
I also gained a professional network and a close group of friends from my International Business Law LLM classes. These classmates have become significant people in my life and have helped me throughout my professional journey.
What advice would you give to an international student interested in coming to Canada to study at OsgoodePD?
I would first say that you will be making a very good decision and you will certainly not regret your choice! I have grown personally and professionally after graduating from two Professional LLM programs offered by OsgoodePD. My research, writing, and understanding of complex legal concepts have improved substantially as a result.
However, before coming to Canada, make sure you have a plan. Understand your program requirements, design your courses to fit your professional goals, and utilize every support and network at your disposal.
Every student should also utilize all the mental health support services at Osgoode because it is truly beneficial. Mental health support is necessary for international students as studying in a new country can be a challenge that leads to increased stress levels if not managed properly.
Career support can also be beneficial. As students, you will receive emails about various job opportunities, including internships. OsgoodePD also offers different career support programs that help with skill development, alongside insightful seminars on how to write resumes and cover letters.
My last piece of advice is to try to be flexible and always do your best. As international students, things might be a little different from your home country. However, if you come with an open mind, and prepare ahead of time, you will do great!
Want to learn more about the Professional LLM in International Business Law and Taxation Law? Sign up for an Information Session!
---
Peace Oti is currently an Information Officer at Gatestone & Co./ Federal Government of Canada