Program Chair
Patrick Case
Assistant Deputy Minister, Education Equity Secretariat, Ontario Ministry of Education
Eligible for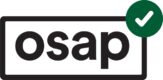 This one-of-a-kind Certificate is a unique program providing an interactive opportunity to assess human rights issues and discuss practical strategies and solutions with your colleagues and learn from an expert, multi-disciplinary faculty.
Designed specifically for those working in the education sector, the Osgoode Certificate in Human Rights for Education Professionals will give you the knowledge you need to deal with these critical and challenging issues in your organization.
Taught by a highly distinguished faculty of lawyers, human rights professionals and leading academics.
Registration includes 120-day unlimited, online access to the recorded program.
Who Should Attend
Human Rights Professionals
Human Resource Professionals
Employment and Labour Law Practitioners
Legal Aid Lawyers · In-House Counsel
Education Union Representatives
Diversity, Equity and Inclusion Professionals
Disability and Return to Work Managers
Human Rights and Equity Consultants
Human Rights Commission/Human Rights Tribunal Staff
Faculty
Program Chair
Patrick Case
Assistant Deputy Minister, Education Equity Secretariat, Ontario Ministry of Education
Instructors
Agenda
View the 2023 program brochure and agenda. A new detailed brochure and agenda will be available soon.
Lavinia Latham B.A.(Hons.), J.D
Equity and Human Rights Advisor, Toronto Catholic District School Board
"The Human Rights Law for Educators certificate course was nothing short of amazing!  As a human rights lawyer, I found the material to be incredibly engaging and thought-provoking. Thank you very much for the hard work that you do on a daily basis to make programs like this available for human rights advocates."
Register
Feb 9, 10 & Apr 5 & 6, 2024
Time
February 9, 2024
9:00 a.m – 4:00 p.m (ET)
February 10, 2024
9:00 a.m – 4:00 p.m (ET)
April 5, 2024
9:00 a.m – 4:00 p.m (ET)
April 6, 2024
9:00 a.m – 4:00 p.m (ET)
Printable Registration Form
If a downloadable form is required, please contact osgoodepd@osgoode.yorku.ca.
"Is financial assistance or funding available?"
As law evolves, we know how important it is to stay up to date. We also understand the financial implications of continuously upgrading your professional skills and knowledge. For more information on available options, including Job Grants, OSAP, please visit:
Certificate Requirements
You will receive an Osgoode Certificate upon completion of this program as follows:
Attend Module 1 9am – 4pm and Module 2 – 9am – 3pm (live online or via recorded archive);'
Attend Module 2 from 3pm – 5pm (live online);
Attend Modules 3 and 4 (live online); and
Successfully complete an online assessment within 30 days of the last module; live online or via recorded archive
CPD & Accreditation
OsgoodePD is an accredited provider with the LSO, the Law Society of BC and NY CLE Board. Select your location to view the eligible hours you may claim.
Contact us for inquiries about other provinces.
| | |
| --- | --- |
| Substantive | 20h 55m |
| Professionalism | 30m |
| EDI | 3h 15m |
| Total | 24h 40m |
Are you reporting hours from a previous date?
View our CPD & Accreditation page to see previously calculated hours for this course.
You may also be interested in…
Deeper Learning Opportunities
Single Course Enrollment
Do you have an LLB/JD? Consider taking a single LLM course for deeper learning in a specific area of practice – all credits will apply towards a Professional LLM.
Explore LLM courses
Frequently Asked Questions
Client and Technical Support
Have questions? Get advice in person, by email or over the phone.
Online Technical Requirements
To ensure you do not encounter any issues that will impact or limit your learning experience, please review the following information.