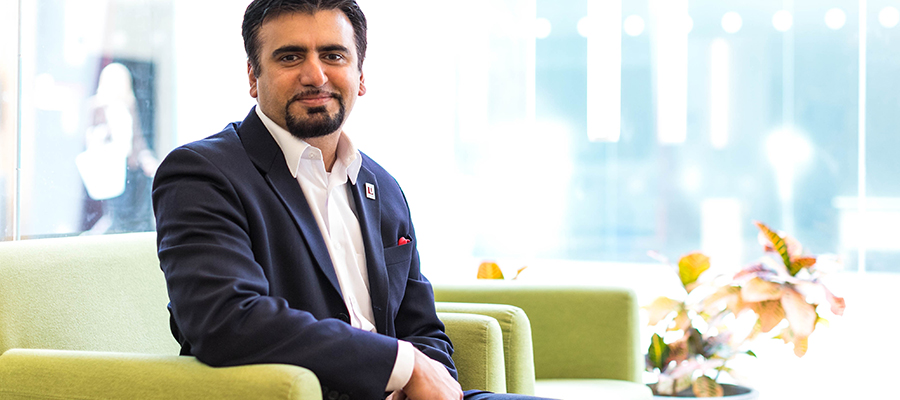 I am glad I chose the Part-time LLM in Business Law after having completed my LLB from England and my first LLM in Canadian Common Law from Osgoode. Here are some facets of the program that I appreciated and were important to my experience.
On the faculty
The faculty was top tier. They were experts in their own areas within the broader Business Law specialized stream. I appreciated the fact that all the Professors had extensive experience in the subjects and were actively involved in the profession. They shared their personal life stories and journey including insights into cases argued throughout the course of their careers.
On forming long-term professional bonds
Being in the program, I welcomed the opportunity to get to know the faculty and few of them offered to mentor me as well. They stayed in touch and offered to help anytime needed after graduation. I feel I have achieved a lot in a short time being in their presence.
On time management
As a full-time working professional with family, I had big doubts at the start of my LLM regarding time management. It was a pleasant surprise that readings were posted well in advance, i.e. two weeks before the course start date. It was a totally doable task to have read all the material before the intensive three-day all-day lectures. This was the key to my success.
The timing for exams were very flexible. Although they were challenging, all the material were taught in class. The lecture recordings were available to reference at the time of the exams, which helped a lot in review process. All the readings were posted and ample time approximately 3 to 4 weeks were given to submit the exam. It was difficult in the beginning to commute downtown but once I got used to it, it was a piece of cake. And the tea and cookies were highly appreciated!
Class times were 7 to 10 pm weekdays and/or some weekend classes. The course work load was manageable and depending on the work and family burdens, I was able to set my own pace. As the program was designed for working professionals, I appreciated that classes did not clash with my work and family life.
When the time came, we had to approve and submit a final paper or Thesis in one of the courses. This was quite challenging because I had to master the topic and complete a lengthy paper. This is something that can be planned well in advance, so I was able to select a topic in a course that I liked. I scheduled my school, work and family life during this busy time to ensure that I could successfully live up to the challenge of completing the paper within a month.
On the courses
The six required courses in the Business Law specialization were designed to provide vast knowledge in the area.
Advanced Corporate Law gave me a historic development of the law in Canada and the U.S. I really liked the philosophical discussions in this course. It was very academically-intense since Christopher Nicholls, the professor of the program, had written books on the matter and was an authority in his field. He was very respected amongst peers, and I really enjoyed invigorating academic discussions on the origins of Corporate Law.
The same goes for professor Poonam Puri, the Director of the Program, and quoted by the SCC. She taught at an amazing pace and involved the class in her discussions. She invited industry leaders who shared their enthusiasm with the class. For a working professional in the industry, meeting and discussing relevant information with regulators like FSCO or Securities regulators and other related key industry players provided a good opportunity. She taught Board of Directors and Corporate Governance courses with invited lecturers from key players in the field.
.@OsgoodeNews Prof Poonam Puri, respected scholar & commentator on issues of corporate governance, #corporatelaw, securities law financial #regulation, has been appointed a Commissioner of Ontario Securities Commission https://t.co/MpPeQutgvW #YorkU@OSC_News pic.twitter.com/fi25LK4J2Y

— York U Research (@YUResearch) February 1, 2018
The corporate finance and corporate transactions courses were taught by practicing lawyers, partners with leading law firms. They discussed cases that they sat on which are now landmark cases in the industry. This gave insight into those cases at an in-depth level. Jennifer Longhurst was another exceptional Professor with so much experience and command of her subject matter. I really enjoyed being in her class, she encouraged and supported the learning with great care. Luis Sarabian was another exceptional professor with great insight into the questions that were going on in the students' minds.
The specialization covered so much material and at a comfortable and organized pace. My knowledge expanded with so much readings. Overall, it was a very positive and fruitful experience. The program was well worth the time and effort. Aside from the credentials, my reflection is that I learned so much.
Want to know more about the Professional LLM in Business Law and Canadian Common Law? Sign up for an Information Session!
---