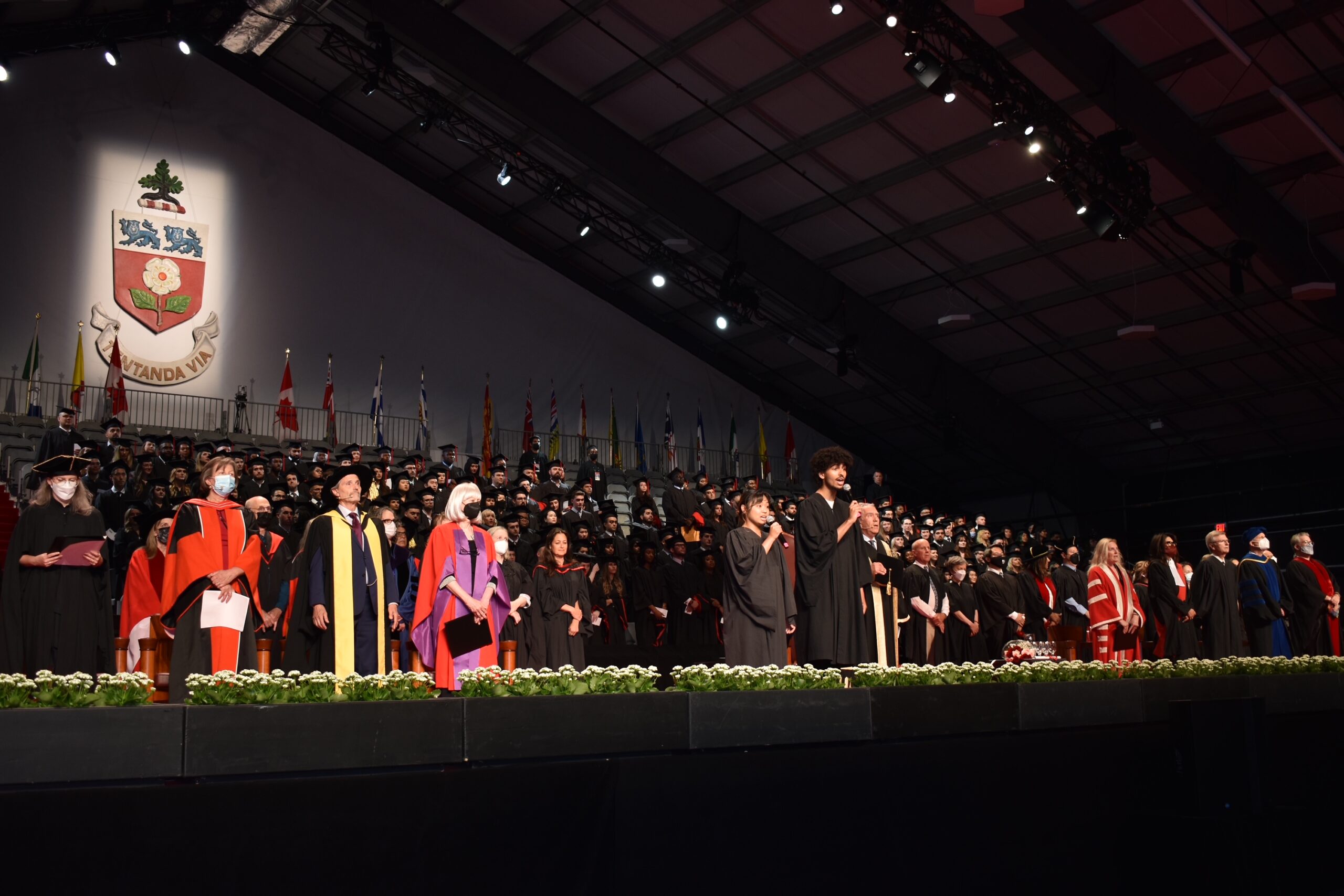 On Friday, June 17, 2022, convocation was back with a bang at Osgoode Professional Development (OsgoodePD) as we honoured the graduating class of 2022 at our first in-person ceremony in two years!
The excitement and energy were palpable as graduates celebrated their achievements with their families, friends and faculty at Sobeys Stadium at York University. The commencement speech contained themes of perseverance and resolve; attributes exhibited by the graduating students as they pursued their education throughout the stressful pandemic.
---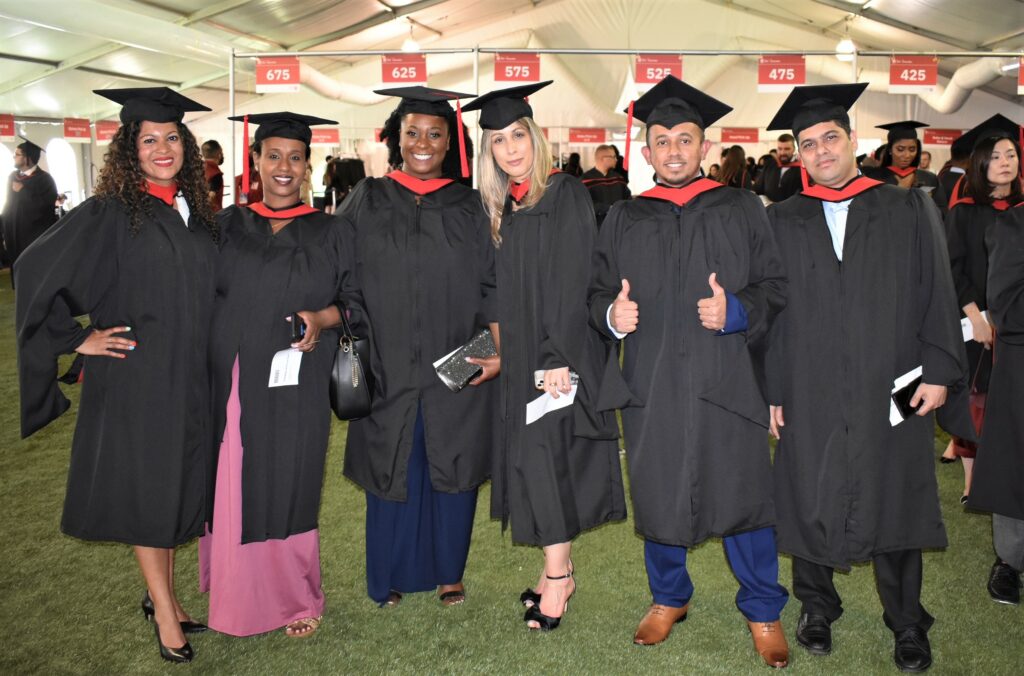 Before the commencement ceremony, we were able to catch up with Osgoode's Professional LLM graduates to hear their thoughts about the big day. Christianah Adeyemi, an alumna of the Professional LLM in International Business Law, explained to us, "I feel really excited, especially since I completed my studies online. It is nice to see my classmates in person and it is crazy to think that I had an entire school year without seeing them physically."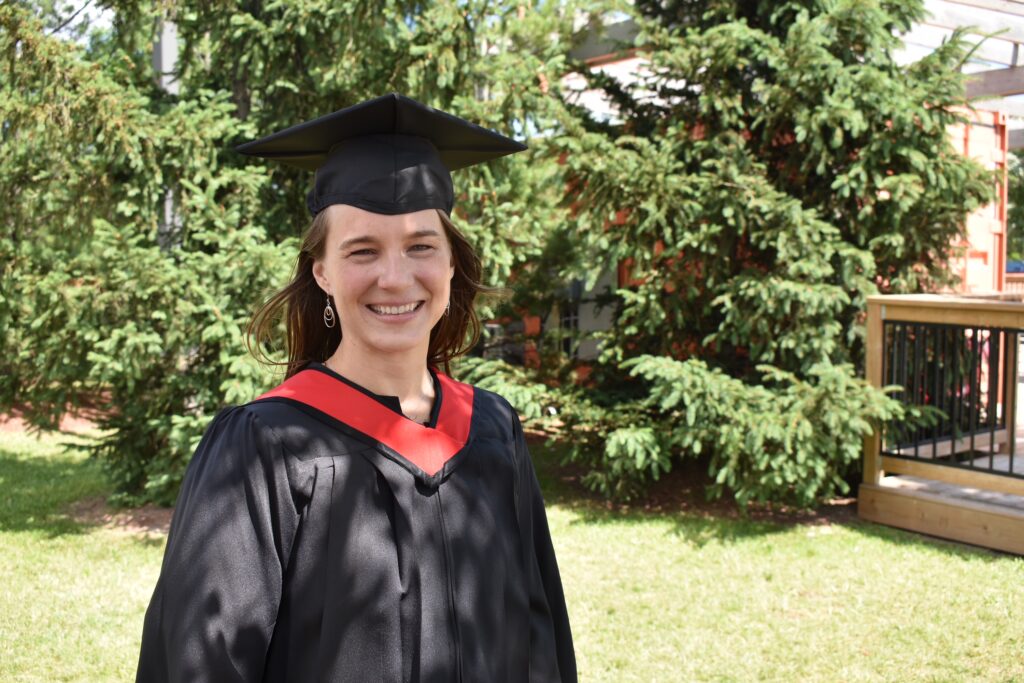 Yakov Radyushin, an alumnus of the Professional LLM in Energy and Infrastructure, shared with us how high the emotions are, stating, "I didn't prepare for this! I am so happy! And firstly, very thankful, specifically for the team at Osgoode and the whole law school in general. We went through something extraordinary together."
We also caught up with Lotus Menezes, an alumna of the Professional LLM in Canadian Common Law, who felt a little bittersweet regarding the day. "It's kind of surreal because I'm still studying for my bar exams. So, it feels a bit weird. But, being here in person, it is suddenly dawning on me that it's actually happening – and I am very excited. It's a combination of all the hard work over the past year, and it's just a wonderful milestone!"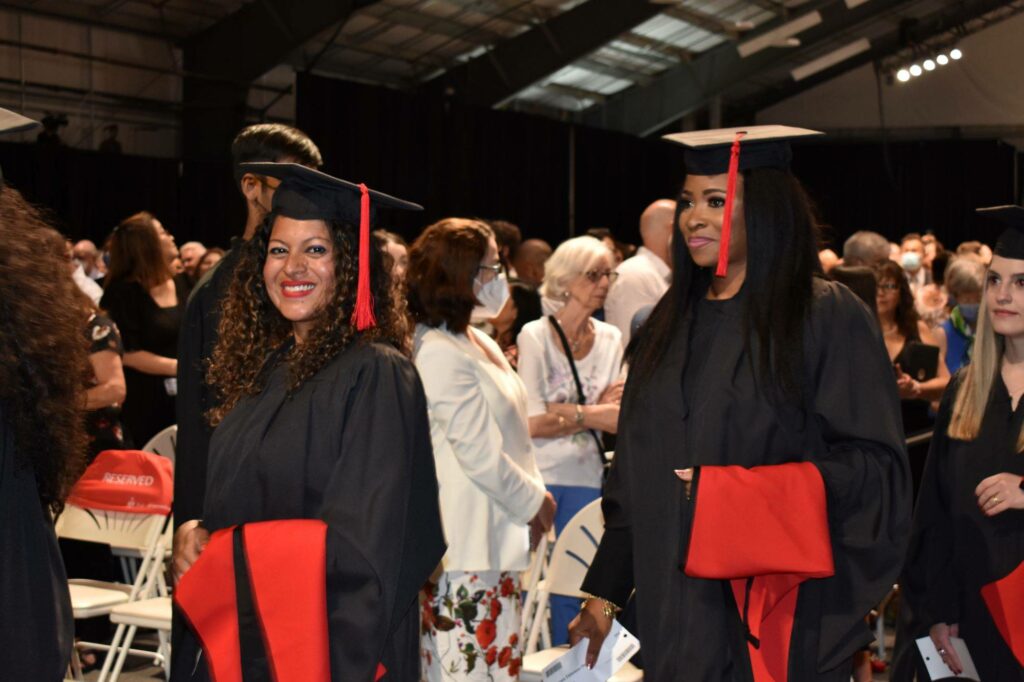 Lastly, Graduation Day is a time to acknowledge and merit all the graduating students' hard work and dedication; not just with respect to their education, but also considering their professional goals too. María Estela Anaya Reyes, an alumna of the Professional LLM in International Business Law, said it best when she stated, "The whole ride has been challenging and fun. I think sometimes you don't really realize how long you have come – how long the distance has been for you – to the point where you will look back and say, 'okay, it's been a long road.' And I think today, Graduation Day, is one of those situations where you can really see that. The hard work pays off. We have been through this tough journey during the whole year, and finally, we have something that makes it more real, more validating."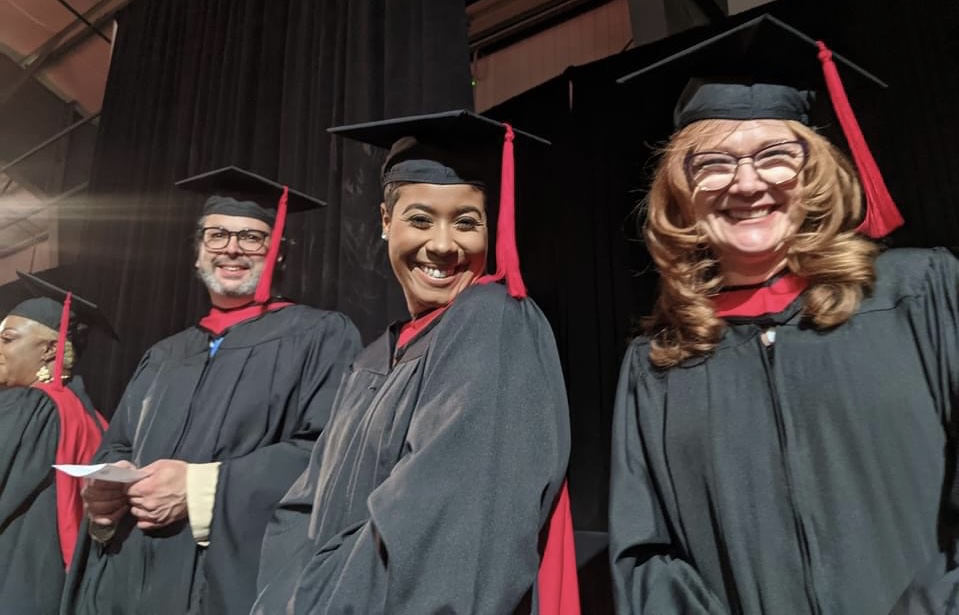 On June 4, 2022, OsgoodePD also hosted a convocation to celebrate all our Professional LLM students who have graduated in the past two years. It was a wonderful time to see everyone back in person and to have all the graduates receive their diplomas physically.