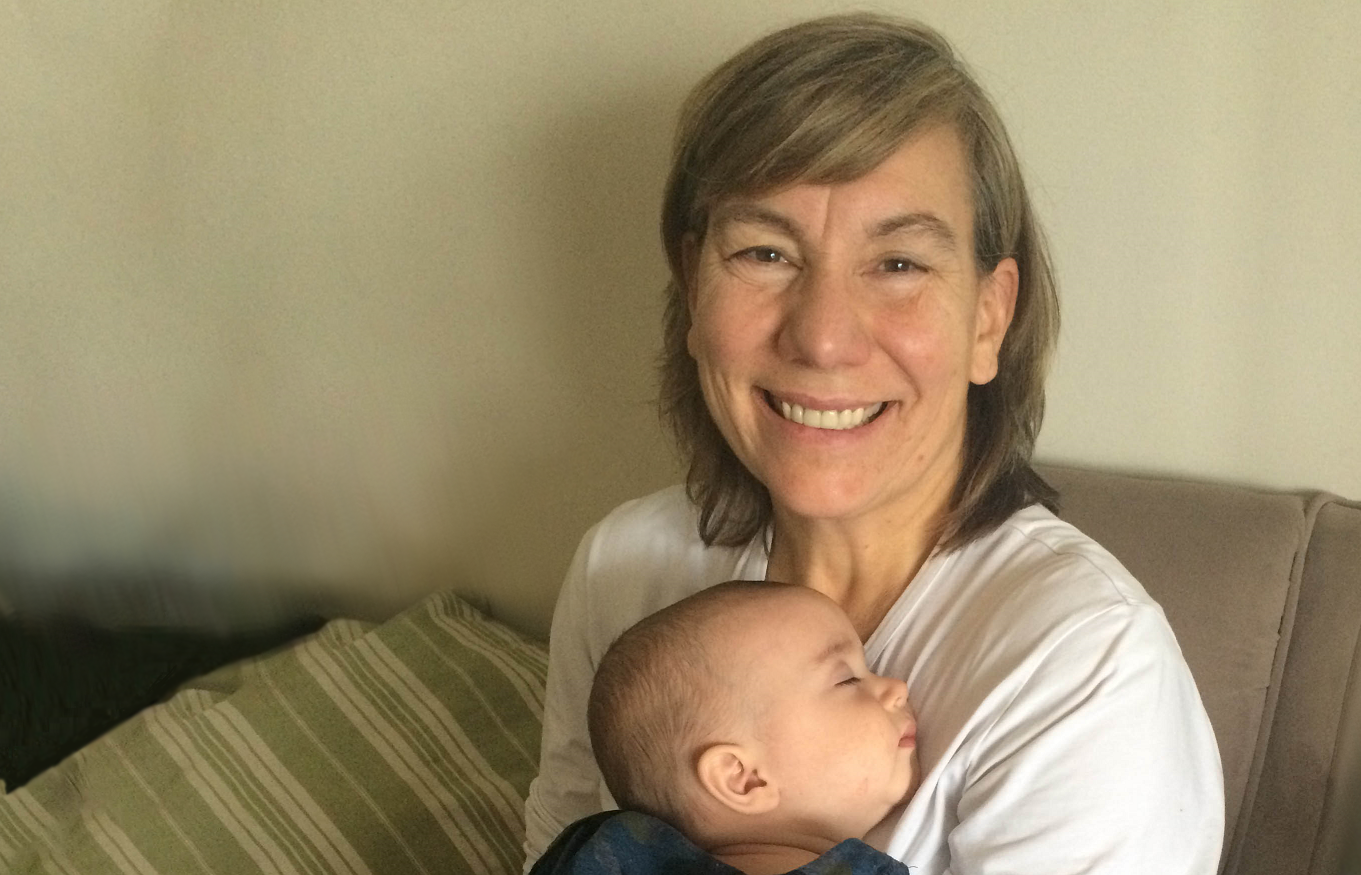 We had the pleasure of speaking with Evelyn Thompson-Smith, Director for Strategic Capital Planning for Central Zone at Alberta Health Services and alumnus of the Professional LLM in Health Law as well as The Osgoode Certificate in Fundamentals of Indigenous Peoples and Canadian Law. Evelyn told us of her experiences taking both programs, along with her professional journey and a little about her professional journey.
---
Tell us a little bit about yourself.
My current role as a strategic capital planning director has been the result of a joyful journey, and Osgoode's LLM has been an important part of that.
After working as a civilian contractor to the Department of National Defence in 2006, I moved into healthcare when I began a capital planning role at a hospital in Ottawa. My family had been living in Italy serving in a NATO assignment and, upon return, I was not eligible for a security clearance. The choices left at the time seemed to be fast food or healthcare, as everyone else had a contract relationship with the federal government. I am so glad that I landed in healthcare as it has become a lifelong mission for me. Solving infrastructure issues with frontline care teams is super exciting, and doing the work on the fly, with limited resources and patient safety as the priority, has been fabulous.
I spent a few years working in health quality as a lead for System Quality and Patient Safety on Vancouver Island, which refined my skills. I have also participated as co-chair of the BC Accreditation Committee and worked on a now superseded Patient Satisfaction Provincial Steering committee in British Columbia. The beginning, middle and end of my focus is: what can we do to improve our health system for Canadians and those who provide care? The role changes depending on the agency I'm privileged to work with, but that question is top of mind every day.
What inspired you to complete The Osgoode Certificate in Fundamentals of Indigenous Peoples and Canadian Law?
My grandmother's family was from the St. Regis Mohawk tribe, though she married outside of the tribe almost a century ago. I was a curious onlooker trying to fully engage in the impossibly difficult work of ensuring support for Indigenous people in their journey to healing, with better health outcomes.
As an economist with an MBA and a governance mindset, I am very interested in learning exactly what it has cost Canadians to offer substandard care to Indigenous Canadians for the last century or two. Working in construction, I have learned that you get it right the first time or it costs much more to correct. We are in a time of correction and healing for our Indigenous brothers and sisters, and Osgoode's training has taught me to critically evaluate what governance solutions are available to assist us with improving healthcare broadly. Completing this certificate provided me with a deeper comprehension of the impact of law, specifically the Indian Act and its implications on the health of First Nations people.
What was your motivation for applying to the Professional LLM in Health Law?
Like most of the readers of this blog post, I'm a lifelong learner; so when I learned about the LLM in Health Law I was thrilled to apply. My son-in-law is a lawyer and he encouraged me to give it a shot. Upon my acceptance he called and said that he had never thought the program would accept a non-lawyer like me! I assume the 'like me' meant middle aged, female and enamoured with healthcare improvement, or maybe just 'annoying mother-in-law.'
The program refreshed my critical thinking skills, gave me evidence for many important decisions that we make every day – often by instinct without understanding case law – and it was a joy to become so much more aligned with what we do and what we know. I continue to use what I learned during my Professional LLM in Health Law as it informs daily aspects of my life; from writing, to reading, to listening to frontline clinical teams and assimilating their information in ways that I can adapt to a business case or frame a goernance relationship.
What was your experience with other students in each of the programs, including the dynamic between lawyers and non-legal professionals?
The Professional LLM in Health Law class was mostly comprised of legal professionals, but there were a few clinical leads and a few administrative types. I felt that the differences between us were healthy and helpful. For instance, having a nephrologist talk through end-of-life decision making in our MAID (Medical Aid in Dying) class was cool and then hearing from a pediatric psychiatrist concerned about implications for capable but depressed youth made for such a great discussion.
The relationships that I developed at Osgoode were deeper and more long lasting than I had expected. I appreciated the connections that I was able to develop with other students and with the instructional team. I loved the work and study atmosphere, which was both challenging and fabulous.
Some of the most interesting talks I had while pursuing my LLM included those with a class member from the Ontario Auditor Generals Office during the P3 Infrastructure class (taken outside of the Health Law LLM). All in all, so many very important discussions from a wide variety of experienced professionals made magic for my learning. Now I just wish I had an excuse to do it all over again.
Want to learn more about the Professional LLM in Health Law? Sign up for an Information Session!