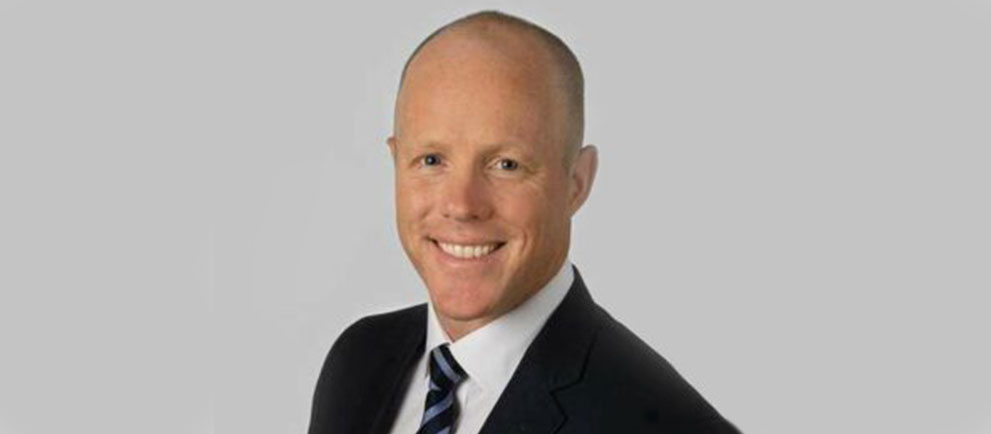 We sat down with Jason Dutrizac, a Current Student Ambassador (CSA) in the Financial Law program, to learn more about him, his experience in the LLM, and how he's applying what he's being taught. Read on to learn more.
Tell us a bit about you and what you do.
I am a commercial litigation lawyer practicing in Ontario. I've been practicing for almost 18 years now. The first 8 years of my practice, I did a little bit of everything in the context of litigation – personal injury, medical malpractice, employment law, commercial disputes, and environmental disputes. I met and started working for a bankruptcy trustee in or around 2009 – and so for the next decade or so, I dove into that area of the law. Over the course of the last 10 years, I have focused my practice primarily in the areas of bankruptcy and insolvency. I have acted as representative counsel on a number of files in Toronto, CCAAs out in Vancouver, and bankruptcy matters in Windsor, Ottawa, Saint John, and Calgary. I have practiced in courts form Saint John, New Brunswick right to Victoria. I've quite enjoyed that – meeting and working with lawyers and judges with different perspectives across the country. Bankruptcy and insolvency work tends to be a bit of a hybrid between advocacy/court work and corporate/commercial work. For the last year and half, during the pandemic, I started to transition more into corporate commercial work.
Can you say more about your research and discernment process around the LLM? Why this particular degree?
I came across the ad on LinkedIn. I had been thinking about going back to school in some capacity for quite some time. I had thought about doing an executive MBA, or perhaps studying to become a Certified Accountant or Certified Fraud Examiner. This program was within my area of practice. The banking piece in particular – I wanted to get into the theory a little more, dive in, and study this area of the law rather than constantly applying it in court and working with clients. And for me, the other piece was that it was Osgoode; Osgoode is a strong name and enjoys a strong reputation, and getting an LLM from Osgoode means a great deal to me.
What kind of expectations and concerns did you have? What did you discover upon actually beginning the degree?
One of the concerns I had was around the time commitment. I was a little apprehensive about the amount of time it would take. I expected it to be all-encompassing and be a lot of work. I expected each course to be a thorough analysis of the subject matter. But, my concern was studying while still carrying on with my full time work commitment.

One of the things I like about the program is that there are always options regarding timing. You can look at the schedule and slot things into your calendar and know that a certain time commitment is on the horizon. I treat the 3-credit intensive courses almost like attending conferences. The part that gets a little more difficult is when it comes time to write the take-home exams and papers. It's difficult to allot the right amount of time required to effectively complete those tasks. To this point, the time needed to complete the course tasks always exceeds initial time estimates. But now that I'm a year into the program, I have gotten into a flow and have adapted. Initially, I was a little apprehensive about the whole process. Once I was in and fully immersed, I adapted, and it became my new normal.
Tell us a bit more about your student life and your engagements with other students.
I would imagine that if I wasn't doing this in a pandemic, the connections with fellow students would be stronger. That said, under the circumstances, we've each gotten to know each other. It's very collegial and has worked quite well. Everyone comes from different areas with an interest in banking and financial services. There are people who work for banks, government, lawyers in private practice… We come together and have some interesting discussions and debates based on our perspectives. The breakout rooms have been somewhere we gather, have discussions, have a laugh… It's unfortunate that this is essentially a virtual experience, given the timing, and we've all commented about how nice it would be to come together, go to dinner, and get to know each other. All and all, I've really enjoyed being a student again. The content has been rich and the professors have been excellent!

Do you have a favourite class?
Yes. It was the Reorganizations and Restructurings course that finished up in this past spring. It was focused on CCAA proceedings, and everything associated with that process. It's an area that I've spent some time in professionally, but not as much as I'd like. The course answered a lot of the questions that I had, as a practitioner, and I got a lot out of it. Our instructor, Tevia Jeffries, ran a mock hearing and we dove into the negotiations and the dynamics and the various roles of parties. It was an invaluable experience, as was getting Tevia's perspective as a very experienced CCAA lawyer.
Generally, all of the professors have been exceptional. Really strong. Experts in their fields. I just finished a class on Compliance in the Financial Services Sector and the professor was excellent. A thought leader in the area. She did such a good job taking us through it all – it was great.
What wisdom would you give a prospective student?
I was an average student back in law school. When I was applying for the LLM, I took the perspective that I'd been out in practice for quite a long time and wanted to go back and get more learning as an adult; I focused on my life experience and all the things I've done for the past 18 years. So far, I've tended to focus on the content rather than obtaining a certain grade. I've been enjoying learning and not worrying about the grade at the end of the class. To me, it's an entirely different approach to learning and it's made it a more enjoyable experience.

Is there anything more you'd like to add?
It seems to be a very customizable experience with all the various electives and areas of law you can go down. Even though this is a banking and financial services degree, there are so many options you can take to make it suit your interests. There is some flexibility to take electives in other areas of interest. For example, I'm considering applying for the ADR course in the winter. Those kinds of courses are applicable across whatever area of law you're working in. There's a lot of flexibility and a lot of opportunity to customize your experience in the program.

Want to learn more about the Professional LLM in Financial Law? Sign up for an Information Session!