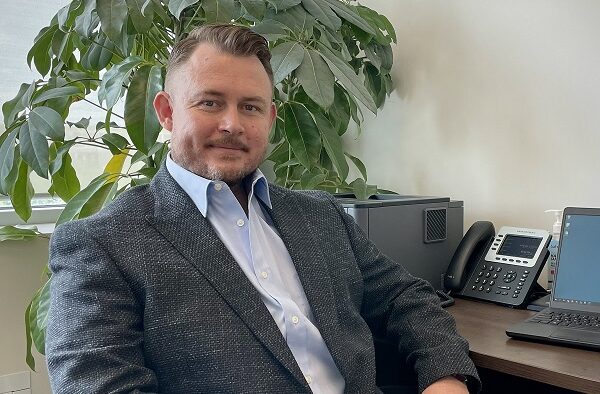 In 2007, 25-year-old Johann Du Plessis was building a growing practice in tax law in Cape Town, South Africa, when tragedy struck—his father-in-law passed away in a car accident. He and his wife moved to neighbouring Namibia, his wife's home country, to be closer to the grieving family.
---
The move wasn't just a personal upheaval. It also meant building an all-new practice, in a new country with a very small legal community.
"I remember my licensing number is 444," says Du Plessis. "Meaning I was the 444th lawyer in the country, ever." (Or, at least, the 444th since the country became an independent nation in 1990.)
But Du Plessis founded his own firm and spent the next decade building it into one of the top legal outfits in the country—until 2017. That year, he and his wife decided they wanted to raise their children in a developed country, and that meant another big move.
After exploring their options, they found that Canada ticked most of their boxes, but of course, the move meant starting from scratch again—and not just in a neighbouring country, but across an ocean.
"Tax law, corporate and commercial law, is very jurisdictional," says Du Plessis. "I knew I'd have to requalify to practice in Canada. And of all the master's programs in Canada I looked at, Osgoode looked most likely to put me on the path I wanted to be, rather than just the path to whatever happened to come along."
The clinching factor, he says, was Ogsoode's faculty: lawyers who were not just leading academics but leading practitioners. They included luminaries such as John Sorensen, a renowned tax lawyer with Gowling WLG; Jinyan Lee, the co-director of the Osgoode's tax law LLM and an internationally respected tax commentator; and Scott Wilkie, an authority on international tax law.
Wilkie ended up advising on Du Plessis' dissertation, which examined international tax considerations for Canadian mining companies. The TSX is a hotspot for mining companies operating in the developing world—including Namibia—making the research a fitting way to bring Du Plessis' legal past and present full circle.
Today, at only 40, Du Plessis's career has been full of big moves. But last year he made yet another, from Toronto to Nova Scotia, where he now works as a tax lawyer with Halifax firm Arcus Legal. He was drawn to Canada's east coast in part by its smaller population and a strong sense of community—which reminds him in some ways, he says, of Namibia.
"One really important thing that international students at Osgoode should know is just how much opportunity there is across Canada," he says. "Toronto is wonderful, but my classmates ended up in Vancouver, in Calgary, in other places, and here I am in Nova Scotia. Once you've got that degree from Osgoode, there's a whole country of opportunities to explore."
Want to learn more about the Professional LLM in Taxation Law? Sign up for an Information Session!