Program Directors
Natalie C. MacDonald
MacDonald & Associates
Stuart E. Rudner
Rudner Law
Eligible for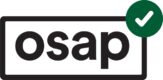 The law of the workplace – learn what you need to know in this leading-edge certificate program
Being on the top of your game and the complex rules and regulations governing the workplace has never been more important. Get to know the key challenges and the strategies and tactics necessary to overcome them.
Do you have a solid understanding of the ever-evolving laws governing the employment relationship and the risks for employers? Do you know the law in regard to drafting employment agreements; conducting workplace investigations and addressing the myriad problems surrounding discipline and dismissal?
Benefit from our distinguished faculty's expertise and practical insights in these and other key areas, in the 13th annual offering of this highly acclaimed Certificate program.
What You'll Learn
Designed specifically for human resource professionals by leading employment lawyers, this comprehensive 5-day program focuses on the key laws that impact the employment relationship.
Do's and don't's when drafting employment agreements
Navigating the Employment Standards Act, including:
overtime pay
minimum wage
leaves of absence
pregnancy leave
personal emergency leave
employees' obligations when on leave
termination of employment, and
severance pay
Resolving Human Rights Code claims
Addressing equity, diversity and inclusion obligations, with tips and tools for reducing discrimination complaints
Occupational health and safety: the key provisions
Practical strategies regarding the duty to accommodate
Practical considerations when assessing the legitimacy of a refusal of unsafe work
Conducting effective workplace investigations, including:
pre-investigative steps
the investigative process
preparing and writing an effective investigative report
Terminating the employment relationship and minimizing your legal exposure
The challenges posed by employees' use of social media and its impact on the workplace
Who Should Attend
HR Professionals/Executives
VPs/Directors/Managers of Human Resources
VPs/Directors/Managers of Labour Relations
Disability and Return to Work Managers
Training and Benefits Specialists
HR, Employment and/or Labour Relations Consultants
Mediators and Arbitrators of Employment and Labour Law Disputes
Employment and Labour Law Lawyers
Matt LeMaire
VP of People & Operations, Peel Mutual Insurance
"The difficulty and potential pitfalls and dangers of investigations and terminating an employment relationship are topics which can always use more fleshing-out and… the sessions were excellent in that regard. They will surely prove useful in helping protect our organization"
Faculty
Program Directors
Natalie C. MacDonald
MacDonald & Associates
Stuart E. Rudner
Rudner Law
Advisory Board
Michael Bach
Founder and CEO, Canadian Centre for Diversity and Inclusion
Sunil Kapur
Partner, McCarthy Tétrault LLP
Richard J. Nixon
Partner, DLA Piper (Canada) LLP
Mardi Walker
Executive Counsellor at McLean & Company
Agenda
View the 2023 program brochure and agenda. A new detailed brochure and agenda will be available soon.
Jennifer Christian
The Guild of Automotive Restorers
"This course is a wise investment for any company that wants to ensure a profitable and positive future with a happy and healthy workforce. The program content was excellent and the all of the speakers were engaging and informative.""
Register
Mar 21, 28 & Apr 4, 11 & 18, 2024
Time
March 21, 2024
9:00 a.m – 4:30 p.m (ET)
March 28, 2024
9:00 a.m – 4:30 p.m (ET)
April 4, 2024
9:00 a.m – 4:30 p.m (ET)
April 11, 2024
9:00 a.m – 4:30 p.m (ET)
April 18, 2024
9:00 a.m – 4:30 p.m (ET)
Printable Registration Form
If a downloadable form is required, please contact osgoodepd@osgoode.yorku.ca.
"Is financial assistance or funding available?"
As law evolves, we know how important it is to stay up to date. We also understand the financial implications of continuously upgrading your professional skills and knowledge. For more information on available options, including Job Grants, OSAP, please visit:
Certificate Requirements
To receive an Osgoode Certificate, you must complete all program modules, and successfully complete an online assessment within 30 days of the last module.
CPD & accreditation
OsgoodePD is an accredited provider with the LSO, the Law Society of BC and NY CLE Board. Select your location to view the eligible hours you may claim.
Contact us for inquiries about other provinces.
| | |
| --- | --- |
| Substantive | 28h |
| Professionalism | 30m |
| EDI | 3h |
| Total | 31h 30m |
| | |
| --- | --- |
| This program has been approved for | 30 continuing professional development (CPD) hours under Section A3 of the continuing professional development (CPD) log of the Human Resources Professionals Association (HRPA) |
Are you reporting hours from a previous date?
View our CPD & Accreditation page to see previously calculated hours for this course.
Randi Jakobsen
Senior Director, Payroll, Maple Leaf Sports & Entertainment
"Best of the best. Knowledgeable, useful, timely. Very helpful and has immediate benefits as soon as I get back to work."
You may also be interested in…
Deeper Learning Opportunities
The Osgoode Certificate
Stay competitive with deep dives into the most critical issues in law. Taught by leading experts and designed for flexible learning, choose from multi-day programs or take courses at your own pace to build towards a certificate.
Explore certificates
Single Course Enrollment
Do you have an LLB/JD? Consider taking a single LLM course for deeper learning in a specific area of practice – all credits will apply towards a Professional LLM.
Explore LLM courses
Frequently Asked Questions
Client and Technical Support
Have questions? Get advice in person, by email or over the phone.
Online Technical Requirements
To ensure you do not encounter any issues that will impact or limit your learning experience, please review the following information.